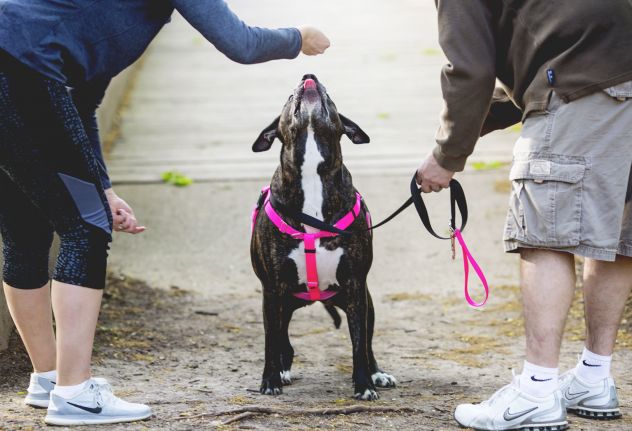 Breed: Plott Hound/Terrier/Labrador
Gender: Female
Weight: 85lbs
Size: Extra Large
Age: 2.5
Dogs: Yes, submissive, friendly
Cats: No
Children: Older children due to size
Intake Facility: CACC 11/16, pulled 1/27/2017
Her foster mom says Addison is: a full figured beauty with great personality. She always has a toy in her mouth and ready to play. She loves to cuddle and being around people.
She likes a fenced backyard, going for long walks with her dad and is ok being at home while the family is at work. She would acclimate best to an adult home or home with older teenagers and would like to have a family who is home to give her attention and share in family activities.
History: Tied to pole in alley, children abused her for some time before CACC arrived to take her into the facility. She snapped and growled, had to be dragged by a catch pole. Spent 80 days at CACC in Euth room, marked Caution. Addison needs a 6' fenced yard for her own protection from children and what she might do to them in response from PTSD. Adult only home with no intention of having children or a home where the children are 13 plus years old.